About Us
enter site In 1911, M.D. Dillon, walked into the West & Company machine shop to learn the scale business.  Eight years later he resigned his job, had his letterhead printed and sent letters written in long hand by his wife, to scale users over the state.  Thus began Dillon Scale Company.
bdswiss lernmaterial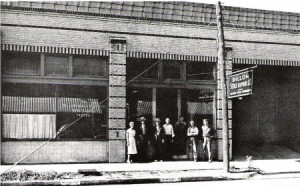 Viagra 130 mg The name was later changed to Dillon Equipment Company in order to more accurately reflect the scope of our present activity.  Dillon Equipment Company, Inc. is located at 3907 Elm Street and has been in the same location since 1948.  Our Deep Elm location assures you of convenience and availability of your material handling requirements.
http://creatingsparks.com.gridhosted.co.uk/?endonezit=binary-options-excel-spreadsheet